TheArtOfM
Copywriting Tips For Beginners | What Are The Pros & Cons Of Picking A Writing Niche?
You've probably asked: what are the pros and cons of picking a writing niche? If so, you probably haven't read my post on how to pick a writing niche. That post is where I go deep into why I realized choosing a specialized writing niche is essential for my long-term goals. As well as explaining the steps I took to find one.
Or…
Maybe you did read it and still aren't sure if picking a niche is right for you. 
That's totally fine.
I was teetering uncomfortably in the same boat when I first started writing full-time. That why I've created this follow-up "hot take". We'll talk pros and cons of choosing a copywriting niche that I've encountered as a professional, full-time freelance copywriter.
This post is more of a companion piece to "How To Find A Profitable Writing Niche", so it isn't going to be super long. But I think this'll be a useful set of copywriting tips for beginners who aren't sure about the whole "niche-thing".
We'll Start With The Pros Of Picking A Writing Niche
Pro # 1: You Can Charge More For Services
When you choose a writing niche, you're also establishing yourself as an expert in that industry. That means you can charge more moneh for your services. While it might seem like you have more value because you're 'flexible', but clients usually view it more as a "Jack of All Trades Master Of None". 
So, when you set yourself up as a specialist in a particular niche, clients WILL pay good money for that expertise. Especially over someone else who appears to just "wing it". In other words, you have street cred.
Pro # 2: It's Easier To Find Clients
Sure, you're first thought might be: "How is that possible if I'm limiting my opportunities?". The short answer is: you aren't limiting your opportunities.
When you choose a niche, you can optimize your website, social media, and writing samples. Not only will this make cold-email easier and less overwhelming, but clients will often find YOU.
I've had many clients reach out TO ME because I niche'd down and optimized my online presence.
Pro # 3: It Makes Cold-Emailing Easier
Like I said previously, figuring out a target client in your niche will make finding companies to contact easier. You'll be able to identify ideal clients more quickly, and strategically craft a pitch and writing samples that will appeal to them.
Pro # 4: You Almost Guaranteed To ALWAYS Enjoy The Work
Picking a writing niche has as much to do with your passions and interests as it does with profitability. There's profit to be found in every niche, so don't be afraid to dig deep into your own interests.
When you only work with clients who share your interests, your commissions will usually be a pleasure. Don't get me wrong, you'll encounter demanding clients or stressful projects once in a while, but all in all, it's very positive.
Pro # 5: You Can Change Your Niche As Often As You Want
Just because you start off in one niche doesn't mean you have to stay stuck in it. If you find that a specific niche is either unenjoyable or failing to be profitable, then just pick a new one. You can always create custom samples and rework your website to fit changes to your style.
Pro # 6: Clients Will Find YOU
When you optimize your social media profiles and website for your niche, clients will be able to find YOU. A lot of your client work will come from your own leg-work, but it's a nice feeling when someone finds YOU, likes YOUR work, and wants to work with you.
Onto The Cons Of Picking A Writing Niche
Con # 1: You Might Get Bored
Sticking to one niche might get a little boring, that's how I felt, honestly. However, that's why I chose "SaaS" because a LOT of different industries can fall beneath that niche while still giving me authority and value professionally.
Con # 2: It Can Be Tough Optimizing Yourself For A Niche
It will take some time out of cold emailing to get your website and online brand niched down. Some suggest that you pick a niche BEFORE creating your website. Sadly, that can be REALLY hard when you don't know what you like yet- or lack experience in general.
Con # 3: Accumulating Niche-Specific Experience & Samples
Now, I list this more as something you might be feeling and less than a con. When I first started, I had very ZERO samples of SaaS work to share because I hadn't worked with that type of client.
However, I just made up my own. So, this might seem like a big hurdle, but there's no reason YOU can't write examples "spec" on your own time and use it on your website.
Con # 4: Picking A Niche Is Hard
Picking a niche can be super stressful. It took me MONTHS to figure where my interests, experience, and skill-set intersected. If you want some tips on how to pick a writing niche, here's a link to that blog post again.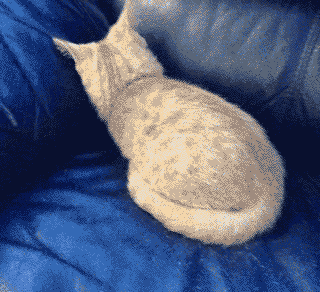 Will You Choose A Writing Niche Or No?
I hope to see the advantages and disadvantages of choosing a niche listed out was helpful. I try to write posts that I wish I had found when I was first starting out.
Do you have your own pros or cons to finding a writing niche that I didn't list above? Share them in the comments below so fellow writers can see them!
Lastly, if you haven't already, would you mind subscribing to my email list? I'm not trying to see you anything, I'm just super excited to build a community of writers and talk about this mutual passion! 🙂
You won't get spammed with sales crap. I have nothing to sell unless you need copywriting services lol.
I don't only talk about "copywriting" either. I discovered my love of writing through fantasy, so I also share tips on world and character-building! 🙂
Here's the subscription form below.
[wpforms id="1229″]
If you do subscribe, you WILL receive:
Post announcements

Writing Tips

Access to exclusive free content and resources

And just little "check-ins" to see how you're doing
So if that doesn't sound like too much trouble, I'd love to have you as part of my email family!
Thanks again for checking out this week's post, and I'll talk at ya soon! 🙂
-Kenz